Engage Life App
Promoting engagement through wellness
Our web-based platform and all new mobile app to boost your engagement and relationships in the workplace!
The easy-to-use, all-in-one solution for your wellness needs.
Health Tracker to journal personal health and wellness.
Media Centre where your employees can access various wellness content.
Events that consolidate all your company happenings in one place. Send your employees reminders of the events they will be attending!
Engage is our favourite place where magic happens. Watch your employees interact, motivate and bond with each other.
Reward your employees with a points and rewards system which keep them motivated to perform better!
A la carte Wellness
Virtual wellness webinars & on-site workshops.
A comprehensive range of wellness webinars to help your employees make the most of their time. Our goal is to empower your employees to be the best version of themselves and motivate them to achieve their personal and professional goals.
Workshops are delivered virtually via preferred video conferencing platforms or in person at your workplace.
The main topics include:
Discover Wellness
Food & Diet
Creating Effective Workouts
Posture & Ergonomics
Stress Management
Financial Wellness
Ikigai – Find your purpose
KonMari – Spark Joy & Flow
Cooking demos
Urban Gardening
And many more!
A la carte
Virtual & on-site fitness classes
Whether you are at your on-site gym, working from home or on the go, we make it easy to stay fit and safe with our range of online fitness classes led by expert instructors.
Prefer the vibe that comes with on-site classes? We will bring your favorite fitness class to the convenience of your workplace!
The main topics include:
HIIT
Resistance Burnout
Dance Fitness
Animal Flow
Muay Thai
And many more!
Reset With Wellness
A 6-week wellness programme for your employees that gives you the opportunity to reform your body, sleep, and nutrition and bring your well-being to optimal levels. Ultimately, we aim to get your employees' productivity back to peak!
What you get:
Engaging webinars
Detox workshop
Exciting fitness classes
Personalised nutrition plan
A starter kit
Ongoing support from our trainers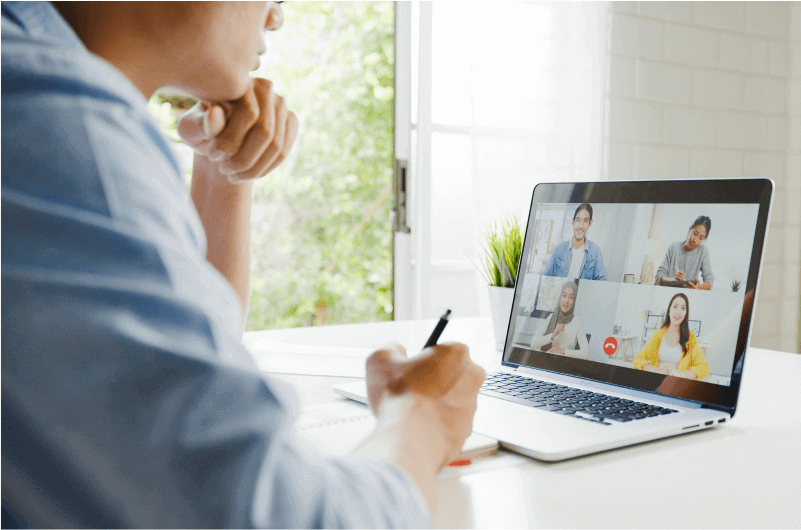 Virtual Event Management
Are you looking for a cost-effective event that will bring your employees closer together? Are you planning an event for the holidays but worried about gathering too many people in one room?
Let us help you plan and execute your virtual event!
Teambuilding & Carnival Sports Days
Whether you have only 10 or 10 thousand employees, teamwork and team cohesion are a must. No matter how big or small you are, we offer team building events that will make your company more productive by increasing employee engagement.
Teambuilding & Carnival Sports Days
Customized wellness event
Corporate Sports Day
Corporate Family Day
Wellness & Health Carnival
Corporate obstacle course
Wellness events &
branding exercise
It is important that companies do their part to actively create awareness about health and wellness, as it is becoming increasingly important in today's society.
We support companies that want to raise awareness of their branding and marketing efforts to their customers and clients through health and wellness events.